Learning to read visual texts in history: New study!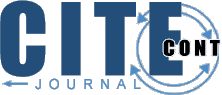 What does the eye see? How do teachers and historians "read" online photographs?

In this exploratory research, we studied - using think-aloud and eye-tracking - how beginning teachers and historians alike make sense of visuals as part of an virtual exhibit on Canadian Residential Schooling designed by the Hope foundation of Canada. To know more about this innovative study and the implications for education, read this executive summary.
Article to appear (June 2014) in the journal Contemporary Issues in Teacher Education, vol.14(2).
_______________________________________________________________________